Tuesday, February 16, 2010
The Middle East Downstairs
A Benefit for the Victims of the Haiti Earthquake
ONCE BELOVED
MONGREL
FERAL CHILDREN (from Seattle)
MEAT HAMMER
DJ CLAY N. FERNO
18+ $10 minimum donation
*NOTE: 7pm Doors
********************
ONCE BELOVED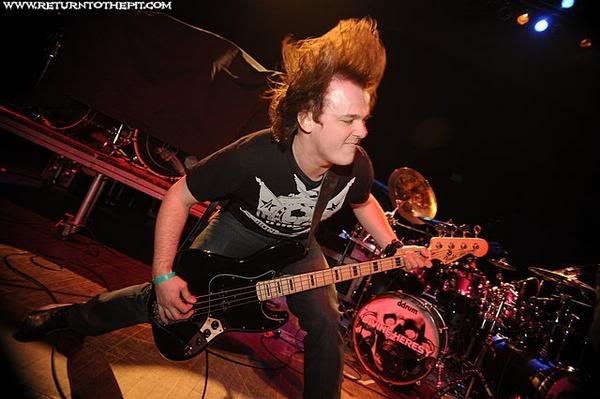 Escaping from the depths of hell, this five piece metal outfit from Western MA has come to tear out your soul and hurt your feelings. Well crafted songs that range from punishing to melodic will make you want to buy us pizza and beers after the show. Get ready for our full length mixed by (peter wichers, soilwork) coming feb. 2010.
Artist Website:
http://www.myspace.com/oncebeloved
********************
MONGREL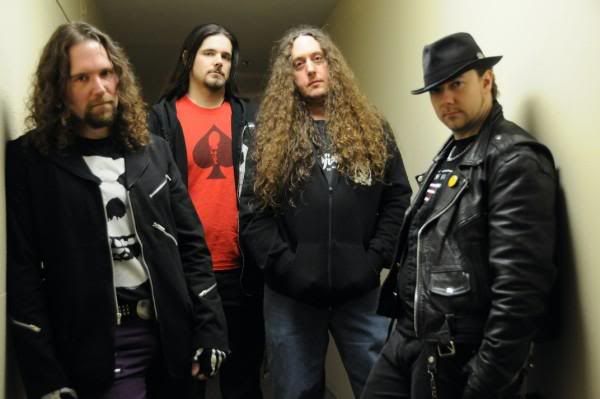 Rock n' roll circa 2009 is becoming an increasingly predictable affair, so, whenever a band comes along refusing to fit the mold, it usually doesn't go unnoticed. Case in point, Boston's Mongrel – vocalist Drew Barker, guitarist Adam Savage, bassist Rev, and drummer Ed Loguercio. Formed with the belief that "punk" was more than a fashion requirement, Mongrel was born in 2003 in Eastern Massachusetts, quickly leaving their mark on both the local and national music scene.
They have been included in "5 Bands to Watch" (Hippo Press, March 2005) and "5 Bands to Discover" (Hippo Press, November 2005). Mongrel has also been featured in Revolver magazine's "Raw Talent" section (Nov. 2005), and was cited in Metal Edge magazine as "the hardest working band in Boston" (Jan. 2006). Feburary 2008 found Mongrel in Metal Edge once again, as well as featured on their monthly sampler cd alongside Ozzy Osbourne and Cradle of Filth. In September 2008, Mongrel was the featured "Underground Buzz" artist on Loudside.com.
Mongrel's first full length album "Fear, Lies, & Propaganda" was re-released by Screaming Ferret Wreckords/ Locomotive Records / Ryko Distribution on April 8th, 2008. The album featured such standout tracks as "Bound to Crash," "Dyslexic Alchemist (Fucked it all away)," "No Gods, No Masters," and especially "West Memphis Hell," the latter of which focuses on the highly controversial West Memphis 3 case.
Following up the critically acclaimed "Fear, Lies, & Propaganda" cd, Mongrel has released their new 5 song EP entitled "Revenge" in October 2009, with their new full length CD "This Means War" due out in early 2010. "Revenge" was recorded by Tim Koukos (Nuclear Assault, Meliah Rage) at SFW studios in Manchester, NH and was mixed by Jeff Wallace (Biohazard, Pro-Pain, End of an Era) at Entrolab Studio in Toms River, NJ and is already garnering great reviews from fans and critics alike. Mongrel guitarist Adam Savage states, "the EP is a great way to introduce the steps forward we've taken with the new recordings that we've been working on this year, and gives a taste of what's to come on the new full length album "This Means War". Savage also makes clear that all of the songs on "Revenge" are exclusive to this EP and will not be on the upcoming full length cd, stating, "We wanted to keep the EP as something special for the fans and not make them re-buy the same songs when the new album comes out."
Balancing old school punk intensity, and metal aggression, with hard rock hooks and riffs, Mongrel is a hungry, young rock band ready to take on the world. The recordings are only part of the equation though, as Mongrel live is an equally unforgettable experience. "Once we're on stage, it's no holds barred with the always possible risk of injury with 3 people up front in near constant motion. It's high energy, intense, fun, and interactive. Fans can expect a band that is always willing to hang out and chat, as we are all music fans too, and are always eager to talk to the bands that we love, so it is very important for us to interact with anyone who wants to at our shows or online."
More extensive touring throughout the US and overseas is in the plans for 2010 to support the release of "Revenge" and the upcoming new album "This Means War".
"If anybody knows about musical car crashes it's me! Mongrel embodies all that is great about punk rock. Their music sweats pure angst, driven by an audible destruction that is in rare form these days. And then there's the live show....wear a helmet!" — Piggy D., bassist, Rob Zombie
"Mongrel is hands down the hardest working punk rock machine in New England. With their aggressive work ethics, high-energy live shows and pure dedication to the mission, Mongrel's latest release "Fear, Lies, and Propaganda" will surely bring them to new levels of much deserved success. Even nuclear war could not stop these guys....check them out!" — Joe O'Brien, Owner, Rat Pak Records
"Mongrel go for the throat quicker than the bastardized canine from which they sequester their Hancock. The sobriquet under which they banner their aural beatings could not be more fitting. Plus, I hear they eat babies." — Argyle Goolsby, Blitzkid
"Mongrel take the DIY ethic of Black Flag, the anthems of the Misfits and throw a low slung Les Paul on it like Gn'R!" — Acey Slade, Trashlight Vision, ex-Dope/Murderdolls
"Mongrel will bite you, then kick your ass musically in a way that you are going to love." — Shred, WBCN, local music director
Artist Website:
http://www.MongrelBand.com
********************
FERAL CHILDREN (from Seattle)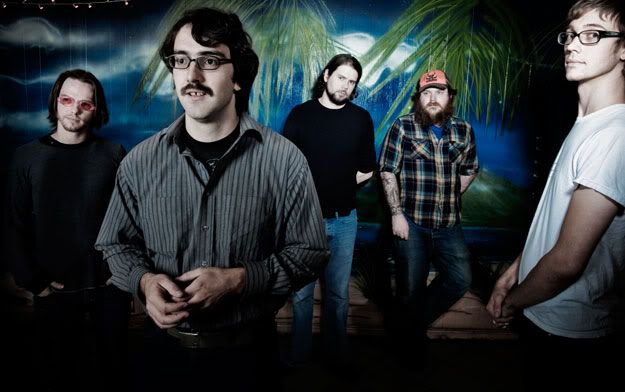 "Brand New Blood represents a new chapter in Feral Children's inevitably long career, one that shows them really coming into their own. It's a journey that you'll definitely want to be a part of." — Pop Apocalypse
"Feral Children has always been a band unrestrained. It has allowed them to shine where others would merely crumble or die. Survival of the fittest. In Brand New Blood, Feral Children is integrating into society.
The beast is becoming domesticated, but that wild side is far from gone." — FensePost
"Seattle band Feral Children have been pounding out spooky visions on local stages for a few years now, developing a percussion-heavy repertoire of dark indie rock that I've declared on more than on occasion is destined Pitchfork-dom sooner or later. The band's 2010 effort Brand New Blood via Sarathan Records only strengthens that suspicion and showcases a group that's had some time to really grow up to their own expectations." — Sound on the Sound
Not long ago, a group of genuinely backwoods dudes from the country moved to Seattle and began playing shows that burned with primal intensity and soared with pop sensibility. They called themselves Feral Children—a wholly appropriate name for a bunch of wild boys from rural Maple Valley, WA—and were ready to stake their claim in Seattle's celebrated music scene. And when they arrived, they adamantly let it be known they would not be playing any of the following: "fucking California pop"; "classic rock covers"; or "shitty indie pop."
Instead, Feral Children would be making their music—music from the Pacific Northwest. When they released their 2008 debut LP, Second to the Last Frontier, bassist Jim Cotton proudly stated: "It actually sounds like the first Northwest record that I've heard in 10 years."
And it didn't take long for them to catch the ear of KEXP FM and the local press, who jumped all over this debut with rare and unanimous praise: "will undoubtedly be heralded as one of [the year's] best" (The Stranger), "the future is now for the Feral Children" (John Richards, KEXP), and even "Perfect, absolutely perfect" (Seattle Sound Magazine).
In a city known for "hey-no-worries" politeness, there are countless interviews in which local indie rockers come off like glad-handing chimps toward their peers, often hiding their real opinions under a veil of niceness. The boys in Feral Children, however, have been ready to separate themselves from the pack and to claw their way to the top if need be, and they don't seem to care who gets scarred along the way; "Yeah, we live in Seattle, but only because we have to." In fact, they would prefer the soggier and stranger outskirts of town.
Luckily, they haven't had to claw too hard to get attention; they've perked the ears of many on the strength of their music and the visceral ferocity of their live shows. And if Brand New Blood is any inkling, they're set to garner even more acclaim, well beyond the hemline of the Cascade Mountain range they call home.
Like their last album, Brand New Blood contains music that evokes Feral Children's home territory—sprawling, chilly, vast, strange, and, at times, violently stormy.
Comparisons have been made to another great Northwest concern, Modest Mouse, and that comparison is not without merit. But after listening to Brand New Blood, it's obvious Feral Children share more in common with Modest Mouse philosophically than musically. The fact that they are from Maple Valley, WA, and not the big shitty of Seattle, has cemented their outsider status and shapes every lick of music they play. They also share that band's mournfulness for nature—as natives of the Washington hills, these Feral Kiddies have watched Mother Earth raped time and again by greedy developers. They don't approve of excessive wealth and would likely have no idea what to do with the wads of cash this album stands to earn them. To some, their perspective may be askew—but they are proud of it and don't feel like conforming to anyone's standards. Why should they? They're from the real Washington State, so fuck you.
Take a listen to the album's centerpiece, the colossal "Conveyer", in which the band's wonderfully wonky perspective of society is on full display. "This world is like a video game controlled by lonely boys with attention deficit disorder," sings Jeff Keenan in a huffy manner that suggests total exasperation with everyday life. The song eventually erupts into full-throttle Arcade Fire-like pounding with Keenan frothing and barking the lyrics: "The milk calls the coffee black/ and Mother Nature's getting so fat!"
Scott Colburn produced this album, and his ability to push a band into the stratosphere is all over Brand New Blood. This sucker is all about atmosphere; specifically, the Pacific Northwest woods featured in Twin Peaks or Twilight. In fact, the band doesn't sound like they are playing in a studio at all. The cold blankets of synthesizer ("Kid Origami"), the tooth-clattering percussion that sounds like the breaking of bones ("Castrato"), the volatile guitars ("Enchanted Parkway")—this album feels as if it were recorded along the banks of the Green River Gorge at 3 a.m. in the middle of January.
The legion of hyphen-wielding indie rock critics will likely be compelled to draw parallels between Brand New Blood to Lonesome Crowded West. But that would be a lazy comparison based on little more than geography. A deeper listen will reveal that while there are philosophical similarities, Feral Children are on to a whole other trip musically, one that feeds off of isolation and loneliness, the ghosts of their working-class pasts and the awkwardness of trying to fit in to Seattle's hyper self-aware music scene. Desolate as it may sound, though, it's obvious they are happy to have each other for company. Fucked up individuals they may be, but they seem to understand each other and speak fluently through their music. Feral Children are proud to stand together as a pack: defiant, dysfunctional, and outsiders to the core.
Artist Website:
http://www.myspace.com/feralchildrenseattle
********************
MEAT HAMMER
Artist Website:
http://www.myspace.com/meathammer
********************
DJ CLAY N. FERNO
Clay N. Ferno of the punk rock and roll band Wild Zero is steps into the fifth dimension to assemble his playlists. Clay's DJ sets run the gamut from hip hop to punk to 90s rock and roll bands. Ghostface Killah's 'Goner' into Urge Overkill's 'Sister Havana' anyone?
Artist Website:
http://www.google.com/profiles/claynferno
********************
• • • • • • • • • • • • • • • • • • • •
The Middle East is also on:
http://www.mideastclub.com
Myspace:
http://www.myspace.com/themiddleeast
Facebook:
FB
Follow us on Twitter for On Sale dates:
http://twitter.com/mideastclub
Last dot fm:
http://www.mideastclub.com/lastfmportal.htm
Flickr - Join The Pool!:
http://flickr.com/groups/mideastclub/pool/
Yelp! - Please leave a review!:
http://tinyurl.com/mideastclubyelp

Feedback? Please email: meinfo@mideastclub.com
Our Restaurant Menu:
http://www.mideastclub.com/MEmenu/MEmenu.html
• • • • • • • • • • • • • • • • • • • •
*Best Rock Venue, Best Hip-Hop Venue, Best Tattooed Bouncers, Best Middle East Restaurant, The Boston Phoenix Best '09
*Best Mid-Sized Music Venue,Boston's Weekly Dig Awards 2008
*2008 Winner, Boston's Best Rock Club, Improper Bostonian
*Best of Citysearch, 2008 Nightlife Winner, Audience Voted Best Music Venue
*Best Live Music Venue 2008, Citysearch
*Best Club for Rock 2004-2007, Boston Phoenix
*Best Hip-Hop Club, Boston Phoenix
*Best Mid-Sized Music Venue 2005-2007, Boston's Weekly Dig
*Best Live Music Venue, WBZ's A-List
• • • • • • • • • • • • • • • • • • • •